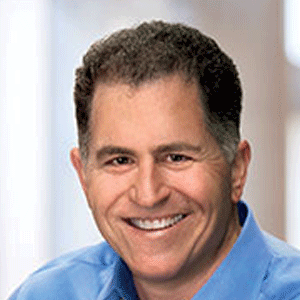 Michael Dell, Chairman & CEO
Going digital is the way forward for the organization today, and being data-driven, running in a multi-cloud environment are the contributing factors to it. Additionally, over next decade technologies like AI, ML, 5G, Blockchain will drastically change the way business is being conducted. Clearly then need of the hour is infrastructure modernization, and set against this backdrop is Dell Technologies, empowering the organizations in their journey to become digital. The company comes with a unique family of businesses encompassing Dell, Dell EMC, Pivotal, RSA, SecureWorks, Virtustream and VMware, providing the essential infrastructure for organizations to build their digital future, transform IT and protect their most valuable asset, information.
As IT infrastructure is at the heart of all transformations, and it creates the foundation for all high-value business capabilities, organizations irrespective of their size are placing IT first for fuelling the growth. To this end, Dell technologies enable its customers to focus on the business, while they help with everything else about IT, from simplifying core platform management to the holy grail of automated service delivery. Underpinning any infrastructure is the hardware, and the company has unified storage option-Dell EMC next-generation multi-cloud solutions to offer.
Using Dell EMC, organizations can streamline their data storage needs, support the most demanding workloads from edge to core to cloud as well automate management to control costs and empower end users with extensive self-service capabilities that lighten the load on IT.
Additionally, Dell EMC data storage and data protection cut the application outages and latency issues by 90 per cent – while reducing storage requirements and network loads with advanced storage and reduplication. Out of many products on offer, Isilon is their featured product; it is the industry's leading family of scale-out network-attached storage systems having complete data protection. With Isilon family, customers can choose from all- Flash, hybrid and archive NAS platforms to support a wide range of file workloads in a single cluster.
Our success is a function of deeper, more meaningful engagements and partnerships with all of our customers by listening, and understanding, and building the solutions that address their future needs
Dell Technologies understanding the need to protect the data also offers next-generation data management solution—Dell EMC PowerProtect, a software-defined and multi-dimensional platform, which helps in protecting, managing, recovering, and reusing the data with ease. Under the PowerProtect solution, the company has PowerProtect X400 appliance, it is multi-dimensional and enabled with a machine learning device that offers scale-up and scale-out flexibility and the option of all-Flash performance. Additionally, to complement the hardware, the company has its PowerProtect software that enables backup, recovery, and replication in virtualized, on-premises and cloud deployments. It provides midsize and enterprise organizations with operational simplicity, agility, flexibility, and IT governance controls.
Additionally, making Dell Technologies Services as the transformation partner for the digital future, an organization can leverage various services on offer like deployment, education, virtustream cloud, payment and more. The company's industry experts offer strategic guidance and proven functional capabilities to help organizations accelerate time to value of the transformation objectives.
Paving the road ahead, Dell Technologies have invested heavily in research and development in order to offer innovative solutions that are ready to take on the future needs of the organizations "We've invested more than $20 billion in R&D in the last five years, with 20,000 engineers, scientists, and PhDs enabling your digital future. Our success is a function of deeper, more meaningful engagements and partnerships with all of our customers by listening, and understanding, and building the solutions that address their future needs," quotes Michael Dell, Chairman and CEO, Dell Technologies.