Gary Miao, CEO
China has the world's longest high-speed rail network, which is extensively used across the country. A regular passenger of these high-speed trains, Gary Miao, CEO of UNIS WDS, often travels for 1200 kilometers between the company's offices in Nanjing and Beijing in merely three and a half hours. Given the popularity of these trains amongst commuters and the convenience they offer, the rail network's online ticket system is required to handle countless customer requests every second. "The system utilizes not only big data but also fast data—information in motion. And, legacy storage systems often struggle to handle the rapid, continuous barrage of data requests," points Gary. As a result, enterprise systems such as the online ticket booking platform must be capable of ingesting and analyzing fast streams of incoming data in real time. UNIS WDC provides such enterprises with the ability to store, analyze, decide, and act on data as swiftly as it arrives, typically in milliseconds. The company's high-performance, intelligent data storage solutions are customized for the Chinese market and can manage big data as well as fast data.
UNIS WDC was founded in 2016 as a joint venture between a Chinese state-owned IT infrastructure provider, Unisplendour Corporation (Unis), and a global leader in the data storage space, Western Digital Corporation (WDC). UNIS WDC significantly benefits from the collective experience and expertise of Unis and WDC that own 51 and 49 percent stake in the joint venture respectively. "This is a new approach with regard to joint ventures in China, as foreign companies have mostly held a majority share in the past. But owing to Chinese organizations' increasing tendency to use local solutions, especially in banking and government sectors, Unis bagged 51 percent stake in this merger," states Gary. In addition, Unis' and WDC's recent individual acquisitions and mergers tremendously boost UNIS WDC's unique value proposition. WDC has taken over SanDisk—a global leader in flash memory storage solutions—in a $19Billion deal along with Unis acquiring H3C, which includes their IT business in China. "Collectively, we not only provide a new framework but also utilize new, advanced technology to deliver greater value to organizations across China, which truly differentiates us from our competitors," mentions Gary.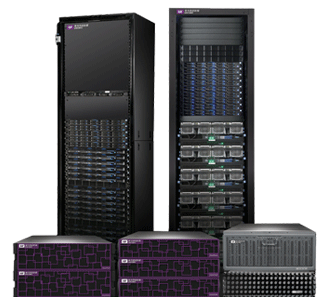 While UNIS WDC's high-performance storage systems are backed by WDC's advanced technologies, it is the joint venture's strong local R&D that tailors these solutions to best meet the Chinese market requirements. "Unlike most startup companies that require multiple years to develop products, we quickly and efficiently develop localized solutions based on WDC's advanced technologies using our thorough understanding of the market," adds Gary. This ability to create customized storage solutions for the discrete requirements of governments and various industries ranging from finance, telecom, education, media, and television to healthcare, energy, and transport is what sets UNIS WDC apart.
Dynamic Mass Data Storage System
As a comprehensive data storage solution provider, UNIS WDC's core technologies include dynamic mass and distributed cloud storage systems, flash systems, as well as solutions for database storage and media assets. The company's dynamic mass storage system—UniverStor—uses enterprise-grade helium-encapsulated hard drive technology and end-to-end hardware along with software optimization, providing up to 19 nines of data durability.
UNIS WDC provides enterprises with the ability to store, analyze, decide, and act on data as swiftly as it arrives
UniverStor's API-based data service model conforms to the requirements of today's cloud computing, mobile internet, artificial intelligence (AI), blockchain, and other technologies, thus facilitating fast delivery and analysis of application data services. The system also ensures that organizations can securely and efficiently store as well as manage massive amounts of unstructured data under cost-controlled conditions and support cloud-based applications. This allows them to optimize cloud computing and reap maximum benefits from their data.
As a result, UniverStor can be widely used in meteorological forecasting, education and scientific research, energy exploration, radio and television media, video surveillance, bioengineering, satellite mapping, and various other fields. These sectors can implement UniverStor for big data analysis, private cloud, massive file storage, large capacity backup, and more. The system's greatest advantage is its ability to seamlessly connect private and public cloud, which includes the two-way migration and intelligent movement of data as well as efficient integration and dynamic data lifecycle management.
Furthermore, UNIS WDC offers mass storage solutions for the ever-expanding digital media industry. The company provides unlimited data storage scalability for broadcast media clients and long-term data protection while significantly lowering the total cost of ownership (TCO). Data is not affected even during data center downtimes and can be accessed from any location across the globe. "In the long-term dynamic retention of data, enterprise IT departments no longer need to balance the risk of public cloud data leakage and the cost of internal private storage cloud construction. Our hybrid and multi-cloud storage solutions take care of it all," adds Gary.
Next Generation All Flash System and Distributed Storage System
UNIS WDC also helps organizations process information at a much faster rate than legacy applications using its all-flash system—UniverFlash—that relies on memory-priority and flash-optimized technology. UniverFlash integrates flash media and the non-volatile memory express (NVMe) technology to deliver over one million input/output operations per second (IOPS) with a response latency fewer than 0.2 milliseconds. At the same time, it provides the stability required by core business systems and effectively expedites the completion of tasks associated with private cloud, database, large-scale server virtualization, virtual desktop, and various other application scenarios. UniverFlash also intelligently manages multiple data storage locations and ensures optimal performance as well as maximized storage efficiency. Consequently, UniverFlash helps organizations eliminate storage silos, simplify storage management, and reduce storage costs significantly.
UniverScale, which is UNIS WDC's multi-protocol distributed storage system, addresses diverse usage scenario-based requirements of organizations across various industries. By leveraging software-defined technologies, it provides customers with distributed storage solutions for flexible, cross-cloud deployments and on-demand scalability. UniverScale is a mature, open, economical, and easy-to-use storage system with a fused, fully symmetric distributed architecture that supports both vertical and horizontal scaling. It can seamlessly and dynamically expand from two nodes to tens of thousands of nodes to meet enterprise business-class storage capacity requirements, ensuring 10 million IOPS performance coupled with 100 gigabytes (GB) of integrated bandwidth.
Four Pillars and Partner Network

All of UNIS WDC's solutions rely on four fundamental pillars: extreme performance, dynamic and multi-cloud storage, AI readiness, and green operation. The company ensures an IOPS of millions for superior performance and bridges the gap between clients' private and public cloud effectively. "We make our solutions AI ready as organizations not only aim to store data but also analyze it and extract actionable business insights," says Gary. As data centers are generally known for high electricity consumption, UNIS WDC has resorted to WDC's helium technology that reduces the energy consumption by 30 percent and, in turn, saves money for organizations.

UNIS WDC partners with various organizations to enhance the effectiveness of its offerings and create win-win ecosystems for all the collaborating parties. The company has jointly launched innovative solutions with numerous business partners in the fields of big data analytics, deep learning, data protection, archiving, and more. These partnerships have helped UNIS WDC provide clients with a variety of solutions for HD data storage management, video surveillance massive data storage, smart transportation cloud storage, management of unstructured financial data, and enterprise network disk storage. The company has also delivered high-performance business solutions to clients from the education industry.

6Ps, Accolades, and the Future

UNIS WDC's notable clients include Bank of Beijing, Bank of Nanjing, China Construction Investment Securities, Beijing Foreign Studies University, BGI, Kunming High-tech Zone, Hebei Electric Power Company, Xingcheng People's Hospital, Jishou Government Smarter City, and more. One of the greatest contributors to the company's success in delivering solutions across such a diverse range of industries is its work culture governed by 6Ps— people, passion, positive, professional, performance, and perseverance. "A motivating culture is paramount in addressing startups' branding challenges, handling pressure, and eventually securing clients' confidence. Hence, we continue to educate our employees about 6Ps and help them stay passionate and positive about everything they do, which in turn, results in improved performance," explains Gary.

Another distinctive characteristic that boosts UNIS WDC's success rate is that it does not use hard drives and flash systems from other companies and add services to package them as products like most providers. Rather, UNIS WDC's own hard drives and flash or solid state drives (SSD) coupled with a deep understanding of all the core components allow it to build effective solutions from the ground up. In addition, the company's stack features a cloud from Unis, making it an all-inclusive storage solution provider. As a result, UNIS WDC focuses more on vertical innovation to assist clients in achieving breakthroughs in value as well as capacity. All of these aspects have collectively helped the company win numerous accolades. Last year, Gartner named UNIS WDC as a major storage system manufacturer with significant impact across the world as part of "Competitive Landscape: Impact of Chinese Vendors on the Global Storage Market."

According to the world's premier market intelligence firm, IDC's 'China SDS and HCI Market Overview', UNIS WDC ranks among the top three Chinese object storage vendors. In February 2019, the company was awarded the title of "2018-2019 China Enterprise Storage Market Excellent Enterprise" by the CCID Consulting Department of the Ministry of Industry and Information Technology. UNIS WDC has achieved several other milestones and will continue to further optimize its storage solutions. "We aim to help enterprises create a 'next-generation intelligent data center' that meets the rapidly growing business needs and grasps various development opportunities in the data economy era," concludes Gary.